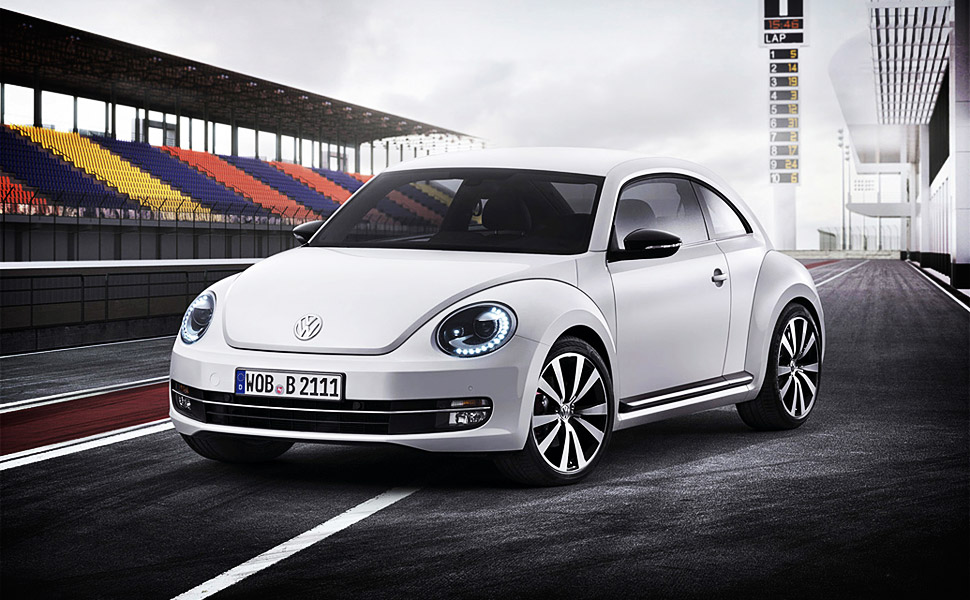 Do you like Volkswagen Beetle like me? I prefer Volkswagen Beetle if compared with Mini Cooper. The Beetle returns to the Volkswagen. Das. Auto. Show 2012!!! Making it extra special this year. Fans thronged the event to get their first glimpses of the icon and they were not disappointed. Visitors were treated to a unique cinematic experience on The Beetle's legacy followed by The Beetle's special 'performance".
Angular rear
Side View
Front View
Rear View
Trunk View
Review of The 2012 Volkswagen Beetle
T
he 2012 Volkswagen Beetle ranks 31 out of 41 affordable small cars based on 24 published test drives and reviews of the the Volkswagen Beetle, not the less also based on the analysis of reliability and safety data. Based on the analysis that had been made by 24 published reviews and test drives, the 2012 Volkswagen Beetle ranks 31 out of 41 affordable small cars.
The 2012 Volkswagen Beetle from a complete redesign with a Turbo model, a more masculine exterior and better fuel economy ratings than the
2010 Volkswagen New Beetle
.
A 360 Look at the 2012 Volkswagen Beetle
The 2012 Beetle strives to be less feminine than the 2010 Volkswagen New beetle. The exterior is elongated in the front and rear, it doesn't have a flower vase and there is a Turbo Beetle trim with a 2.0- liter turbocharged engine and a spoiler. Most test drivers are glad the 2012 Beetle is more masculine and appreciate the Turbo model that makes the Beetle super fun for drive. The 2012 Volkswagen Beetle is still a beetle, it just received updates that make it more competitive. Thus, reviewers doesn't not worried about whether the 2012 Volkswagen Beetle can become the market hit or not. They are just curious about will Beetle can increase its male following or not.